"The Check In" - Vinyl 180gr. - (Signed Copy)
€

22.95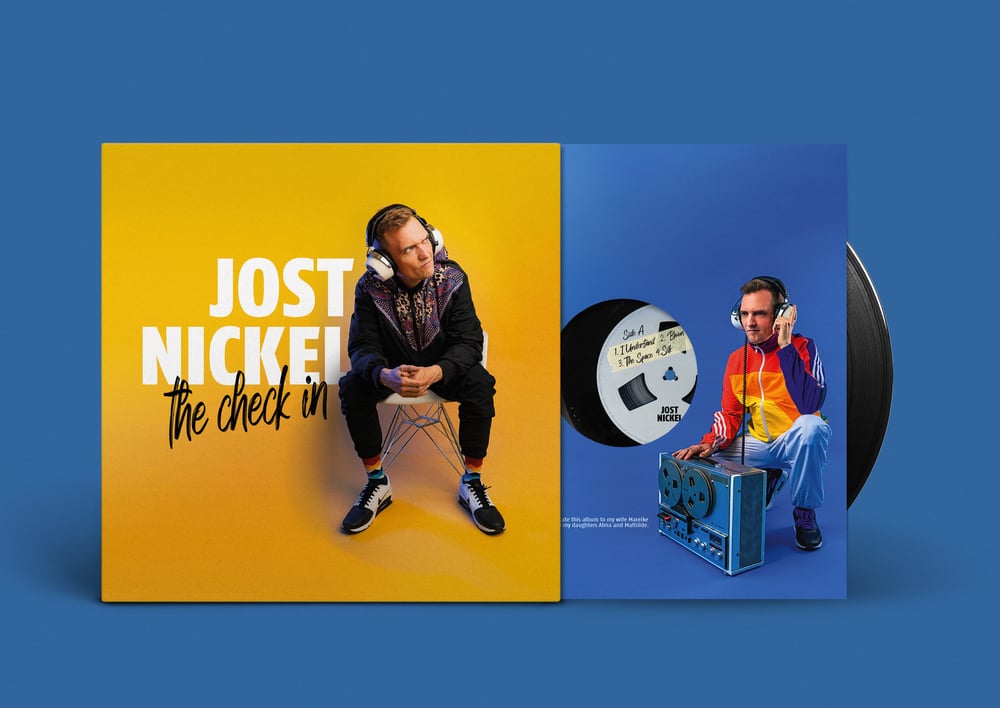 Please let us know who the record should be dedicated to.
----------------
Jost's debut solo album.
"Music of a timeless quality can be heard here throughout, which, equipped with compositional finesse, gripping hooklines and stirring grooves, prances on the fine demarcation line between jazz and pop with an astonishingly playful ease and surefootedness that should give true listening pleasure not only to die-hard friends of the genre."
Featured musicians on "The Check In":
Keyboards:
Jeff Lorber, Simon Oslender, Lutz Krajenski
Bass:
Jimmy Haslip, Claus Fischer, Ali Busse, Mark Smith
Guitars:
Dirk Berger, Barry Finnerty, Jörg Sander, Hanno Busch
Percussion:
Rhani Krija, Max Grösswang, Stephan Maass, Farouk Gomati
Boxhorns Horn section:
Trumpet: Philipp Kacza
Trombone: Johnny Johnson
Sax: Mat Clasen
DJ:
DJ Illvibe
Mixed in 2020 by Klaus Genuit at Hansahaus Studios Bonn. Except "I Understand" drums mixed by Sven Peks.
Mastered by Marko Schneider at Skywalk / Imagion AG
Photos & Cover Artwork by Gerhard Kühne
Produced by Jost Nickel